Our team is distinguished by its passion for the law and the cannabis industry.


Cannabis production, for medical or recreational purposes, can be done indoors or outdoors. It can also be done under a standard cultivation license or a micro-production license. Our team will be able to guide you through the various challenges in this wonderful new industry!
We also offer all kinds of legal services!
Click here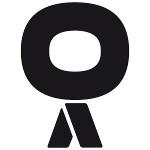 Our law services
---
Cannabis services :
About the firm
It is within Groupe SGF - Cannabis Legal Advisors and Consultants, of which he is the main manager, that Me Maxime Guérin has developed expertise in order to support applicants for authorized producer licenses with Health Canada in addition to helping entrepreneurs from all walks of life to develop their business projects in the cannabis industry.
He supports entrepreneurs in their administrative procedures, but also in those relating to financing and strategic business partnerships. Among other things, Me Guérin is piloting with his associates the legal action to have the Quebec law that prohibits the home cultivation of cannabis plants annulled.
Me Guérin also assists entrepreneurs in all fields with their corporate affairs and litigation.


Business development :
partnerships and distribution (cannabis)
In order to better serve its industry clientele, SGF Group has partnered with several stakeholders in the cannabis industry in Quebec and Canada.